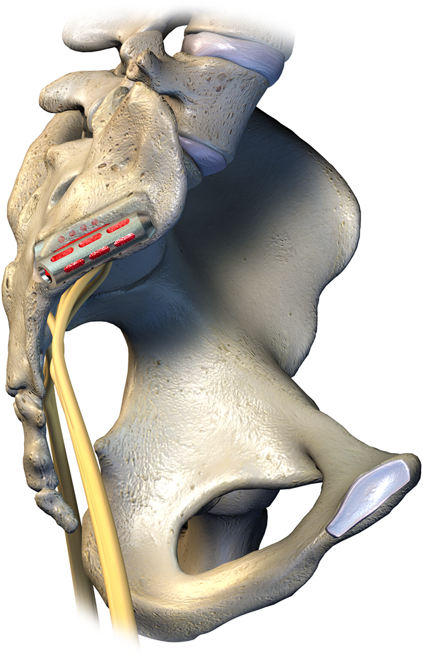 The Catamaran™ SIJ Fusion System offers a new surgical solution that places a single implant directly into the SI joint, bridging the sacrum and ilium with a Posterior Inferior surgical approach.
Posterior Inferior
Sacroiliac Approach
Known Trajectory
Standard and known entry point, trajectory, and angle that mimics SI joint injection. The surgical access pathway is angled away from critical neural and vascular structures.
Favorable Entry Point
To facilitate arthrodesis, direct visualization of the SI joint provides the entry point to decorticate the joint.
Optimized Placement
The Catamaran™ Fixation device is designed for maximum fixation in the dense cortical bone of the SI joint, avoiding the dorsal gap.
Titanium Implant Technology for Single Implant Surgery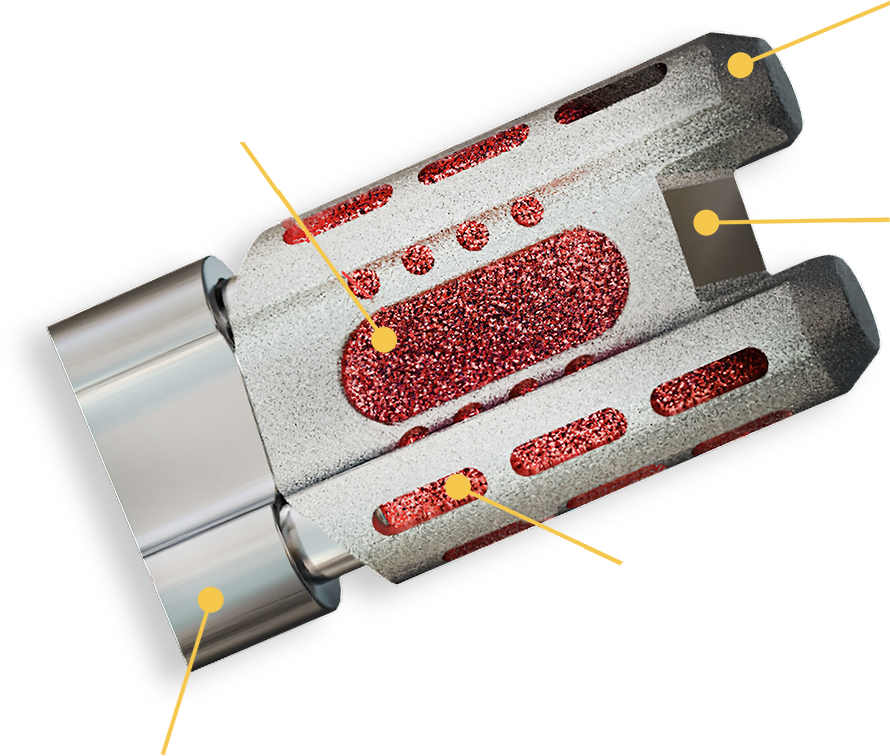 1Autologous Bone Harvested during the drilling process.
2Chamfered Pontoons Designed for ease of insertion following drilling.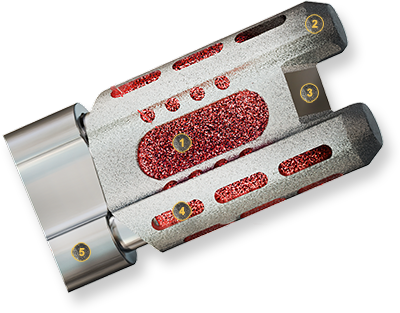 3Osteotome Bridge Facilitates insertion as the Catarmaran™ Fixation Device is tapped into the prepared space.
4Fenestrated Pontoons Designed for packing with autologous bone to facilitate bony ingrowth.

Pontoon Autologous
40mm: 3.09cc
30mm: 2.18cc
Fixation Device
Specifications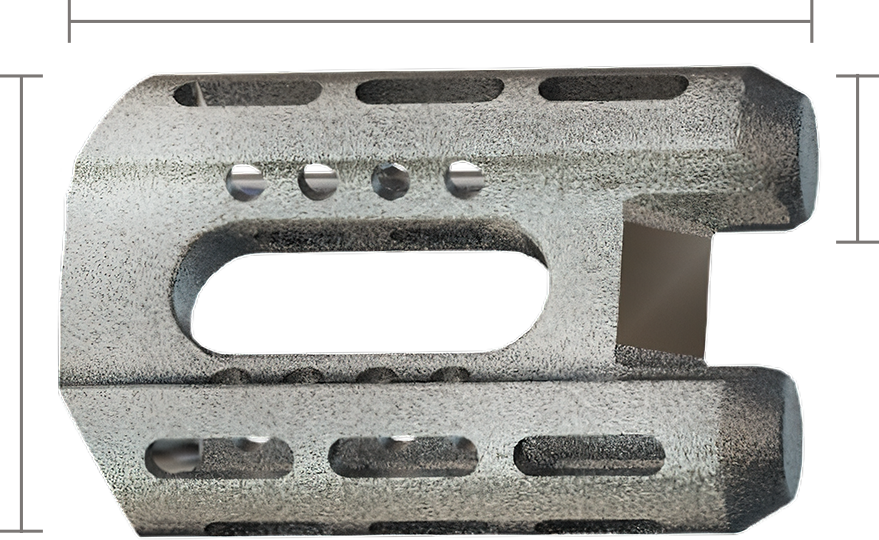 Available Implant Lengths 30mm and 40mm